Role of blood-brain barrier, innate immunity, and tau protein oligomerization in the pathogenesis of Alzheimer's disease
Project of the Croatian Science Foundation grant no. IP-2019-04-3584 (15 Jan 2020 - 14 Jan 2024)
Uloga krvno-moždane barijere, urođene imunosti i oligomerizacije tau proteina u patogenezi Alzheimerove bolesti
Projekt Hrvatske zaklade za znanost br. IP-2019-04-3584 (15. siječnja 2020. - 14. siječnja 2024. godine)
Hrvatska zaklada za znanost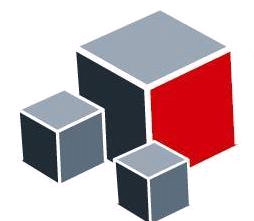 Croatian Science Foundation
Poveznica na prethodni HRZZ projekt / Link to the previous CSF project
Project collaborators / Suradnici na projektu:
Velimir Altabas, Mirjana Babić Leko, Danira Bažadona, Antonela Blažeković, Marina Boban, Mirta Boban, Srećko Branica, Lea Langer Horvat, Dražen Huić, Vesna Lukinović-Škudar, Ana Mlinarić, Martina Rinčić, Ankica Sekovanić, Ena Španić, Željka Vogrinc, Klara Zubčić
Project leader / Voditelj projekta:
Goran Šimić
Summary of the project
The amyloid cascade hypothesis explains familial cases of Alzheimer's disease (AD) with known mutations, but is insufficient to explain sporadic, late-onset AD that accounts for over 95% of all cases. Genetic and experimental studies have implicated microglial dysfunction and blood-brain barrier (BBB) disruption as causal factors for AD. We propose an in-depth analysis of these aspects of the disease that may contribute mechanistically to the development of tau protein aggregation and neurofibrillary lesions, which show the highest correlation with clinical symptoms and progression of AD. Our aims are: 1. To examine the relationships between cognitive status of healthy controls (HC), subjects with mild cognitive impairment (MCI) and AD subjects with blood and cerebrospinal fluid (CSF) markers of innate immune activation; a battery of neuropsychological tests, MRI analysis of cortical atrophy, auditory event-related potentials will be performed, and cognition assessed by the hidden-goal test using the ALZENTIA® system we developed; 2. To determine the BBB permeability in HC, MCI, and AD subjects by measuring CSF/blood albumin ratio and levels of neurofilament light chain and S100B proteins, as well as concentrations of 24 metal, metalloids, and trace elements; 3. To evaluate neuroimmune activation in the 3 groups through assessment of CSF and blood TNF?, IL-1ß, VILIP-1, YKL-40, sTREM2, MCP1, CCL3, CCL4, and eotaxin-3, and postmortem tissue markers of neuroinflammation and M1 microglial activation (C1q, CD11b, CD68, CX3CR1, HLA-DR, IBA1, TREM2) and through immunocytochemical analysis of BBB integrity (AQP4 channels, collagen type IV) and function (LRP1, VDRLR, and RAGE receptors) in HC and AD brains as well as in Wistar rats inoculated with pathological tau oligomers; and 4. To construct a luminescent reporter for monitoring human tau oligomerization in living yeast cells, which we will use to examine the effect of proteotoxic stress and aging on tau oligomerization.
Sažetak projekta
Hipoteza amiloidne kaskade dobro objašnjava obiteljske slucajeve Alzheimerove bolesti (AD) s poznatim mutacijama, ali je nedostatna za razumijevanje nastanka sporadicne AD s kasnim pocetkom koja cini više od 95% svih slucajeva AD. Geneticka i eksperimentalna istraživanja ukazuju da bi disfunkcija mikroglije i povecana propusnost krvno-moždane barijere (BBB) mogli biti uzrocni cimbenici za nastanak AD. Zato predlažemo detaljnu analizu tih manje istraženih aspekata bolesti jer mogu doprinijeti objašnjenju agregacije tau proteina i neurofibrilarne patologije koja najbolje korelira s klinickim simptomima i napredovanjem bolesti. Naši su ciljevi: 1. ispitati odnose izmedu kognicije zdravih kontrola (HC), ispitanika s blagim spoznajnim oštecenjem (MCI) i ispitanika s AD s biološkim biljezima urodene imunosti u krvi i likvoru; osim niza neuropsiholoških testova, MR analize kortikalne atrofije i slušnih evociranih potencijala, stanje kognicije cemo procjenjivati testom skrivenog objekta pomocu vlastitog ALZENTIA® sustava; 2. odrediti propusnost BBB u HC, MCI, i AD ispitanika mjerenjem omjera albumina u likvoru i serumu te odredivanjem razine lakog lanca neurofilamenata i S100B proteina, kao i 24 metala, metaloida i elementa u tragovima; 3. procijeniti stupanj neuroimunološke aktivacije u sve 3 skupine ispitanika putem mjerenja vrijednosti TNF?, IL-1ß, VILIP-1, YKL-40, sTREM2, MCP1, CCL3, CCL4 i eotaksina-3 u krvi i likvoru te vizualizacijom neuroinflamacije i M1 mikroglije u postmortalnim uzorcima mozga (C1q, CD11b, CD68, CX3CR1, HLA-DR, Iba1, TREM2) i analize integriteta (prikaz akvaporinskih AQP4 kanala i kolagena tipa IV) i funkcije (prikaz LRP1, VDRLR i RAGE receptora) BBB u HC i AD, kao i mozgovima Wistar štakora inokuliranih patološkim tau oligomerima; i 4. Konstruirati luminescentni reporter za pracenje oligomerizacije tau proteina covjeka u živim stanicama kvasca, koje cemo koristiti za ispitivanje ucinka proteotoksicnog stresa i starenja na tau oligomerizaciju.
Project publications / Publikacije proistekle iz projekta
15. I. 2020 - 14. I. 2021
Babić Leko, M., Nikolac Perković, M., Klepac, N., Švob Štrac, D., Borovečki, F., Pivac, N., Hof, P.R., Šimić, G.
Relationship of cerebrospinal fluid Alzheimer's disease biomarkers and COMT, DBH and MAOB single nucleotide polymorphisms
(2020) Journal of Alzheimer's Disease 73: 135-145. (i.f. = 3.517)

Bažadona D, Fabek I, Babić Leko M, Bobić Rasonja M, Kalinić D, Bilić E, Raguž JD, Mimica N, Borovečki F, Hof PR, Šimić G.
A non-invasive hidden-goal test for spatial orientation deficit detection in subjects with suspected mild cognitive impairment (2020) Journal of Neuroscience Methods 332: 108547 (i.f. = 2.785)

Babić Leko M, Nikolac Perković M, Klepac N, Švob Štrac D, Borovečki F, Pivac N, Hof PR, Šimić G. IL-1beta, IL-6, IL-10, and TNFalpha single nucleotide polymorphisms in human influence the susceptibility to Alzheimer's disease pathology (2020) Journal of Alzheimer's Disease 75: 1029-1047. (i.f. = 3.517)

Šimić G. The ALZENTIA system: a sensitive non-invasive hidden goal test for early cognitive impairment screening (2020) Liječnički Vjesnik 142 (Suppl. 1): 45.

Alić I, Goh PA, Murray A, Portelius E, Gkanatsiou E, Gough G, Mok KY, Koschut, Brunmeir R, Yeap YJ, O'Brien NL, Groet J, Shao X, Havlicek S, Dunn NR, Kvartsberg H, Brinkmalm G, Hithersay R, Startin C, Hamburg S, Phillips M, Pervushin K, Turmaine M, Wallon D, Rovelet-Lecrux A, Soininen H, Volpi E, Martin JE, Foo JN, Becker DL, Rostagno A, Ghiso J, Krsnik Ž, Šimić G, Kostović I, Mitrečić D, LonDownS Consortium, Francis PT, Blennow K, Strydom A, Hardy J, Zetterberg H, Nižetić D. Patient-specific Alzheimer-like pathology in trisomy 21 cerebral organoids reveals BACE2 as a gene dose-sensitive AD suppressor in human brain (2020) Molecular Psychiatry (i.f. = 11.973) doi: 10.1038/s41380-020-0806-5
Zubčić K, Radovanović V, Vlainić J, Hof PR, Oršolić N, Šimić G, Jazvinšćak Jembrek M. PI3K/Akt and ERK1/2 signalling are involved in quercetin-mediated neuroprotection against copper-induced injury
(2020) Oxidative Medicine and Cellular Longevity 2020; 9834742, 1-14 (i.f. = 4.58).

15. I. 2021 - 14. I. 2022
15. I. 2022. - 14. I. 2023
15. I. 2023 - 14. I. 2024
Presentations related to the project / Predavanja i prezentacije projekta
15. I. 2020 - 14. I. 2021
Poremećaji neotenije i samodomestikacije kao mogući mehanizmi nastanka shizofrenije i autizma // Pozvano predavanje Zavoda za fiziologiju i imunologiju Medicinskog fakulteta Sveučilišta u Zagrebu, 14.I.2020. 1047141
Patogeneza autizma // Pozvano predavanje Hrvatskog pedijatrijskog društva Hrvatskog liječničkog zbora, Zagreb, 27.II.2020. 1063596

Šimić, G. The ALZENTIA system: a sensitive non-invasive hidden goal test for early cognitive impairment screening. Better Future of Healthy Ageing conference.
Zagreb, Škola narodnog zdravlja "Andrija Štampar", Zagreb, 3.VI.2020. 1071257

Večernji list - PANORAMA 14. srpnja 2020. - osvrt na znanstveni članak u Molecular Psychiatry
Total Croatian News 27th July 2020
15. I. 2021 - 14. I. 2022
15. I. 2022 - 14. I. 2023
15. I. 2023 - 14. I. 2024
Please send questions related to the project to / Molimo šaljite pitanja vezana uz projekt na
goransimic@hotmail.com
page last updated on 27th July 2020 / stranica zadnji put obnovljena 27. srpnja 2020.
Hvala na posjeti - Thank you for coming!